Southeast Performance has coupled its vast knowledge and many years of experience with numerous makes of racing engines and high performance marine engine packages. By selecting and dyno testing the finest aftermarket components available, we take the guesswork out of deciding which parts work best together as a package. Coupled with the Southeast Performance high standard of quality every engine is a work of art. Each engine package is set up to offer the broadest horsepower, torque and drivability in its rpm range.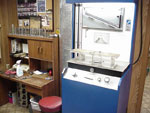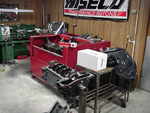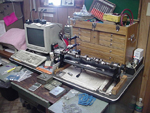 From a tame 463 HP 383 Chevy Stroker to a killer 426 Chrysler Hemi, we can handle all makes, mild to wild. Southeast Performance has developed different marine engine series, along with various dyno proven engine combinations, that will deliver the horsepower and torque that will work best for YOU.
We spend an extensive amount of time with each customer. By listening to the customer, we can understand their wants and needs helping us to determine which engine package best fits their application. At Southeast Performance, we take great interest in the various components that have an effect on your engines performance. We also advise, supply and pass along tips to our customers as to what other components (headers, fuel systems, etc.) will work best with their new engine. Just as a great home run hitter cannot guarantee a World Series ring if the rest of the team is mediocre, a great engine needs a supporting cast of quality and equally matched components to ensure the desired results.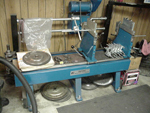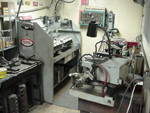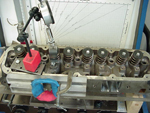 Southeast Performance main goal is to create an engine package they will perform to its maximum potential. The end result is that we have a totally satisfied customer. Contact us for information on your specific application.